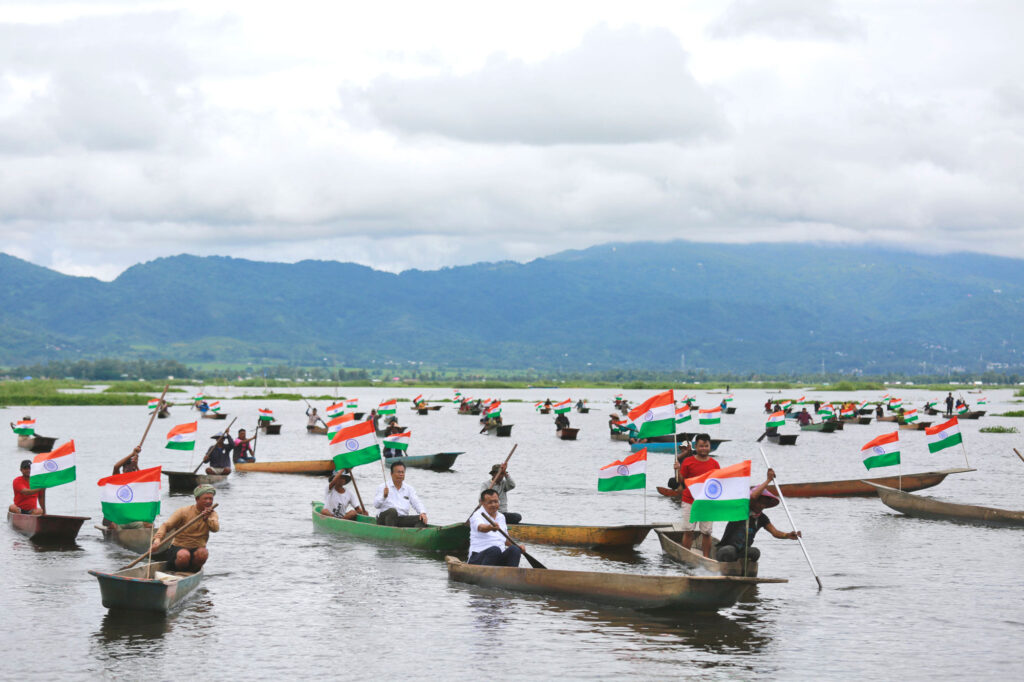 Loktak Development Authority (LDA) Chairman Shri Moirangthem Asnikumar Singh joined the fishermen's community of Loktak lake in celebrating Independence Day in the middle of the lake.
As a part of the 76th Independence day celebration, the fishermen formed the 'Ashok Chakra' with their boats and took out a rally to promote conservation and preservation efforts of the lake. LDA Chairman was accompanied by Project Director Shri L Bhagaton Singh and LDA officials during the boat rally.
Speaking on the occasion, LDA Chairman Shri M Asnikumar Singh highlighted the deteriorating condition of the lake ecosystem and the need for community participation in the conservation efforts. He also thanked the fishermen's community for coming out in large numbers to celebrate the day and for their continuing support in various endeavours undertaken by LDA.
The event concluded with the unfurling of the National flag at the Toupokpi office of LDA to the tune of the National Anthem.
Sign Up for our
Newsletter
Loktak Development Authority
The Secured Office Complex
2nd Floor, North Block AT-Line
Near 2nd MR Gate
Imphal(W) Manipur – 795001
Phone No: (0385) 2448563
Fax No: (0385) 2448563
Email: gfsharma2@gmail.com